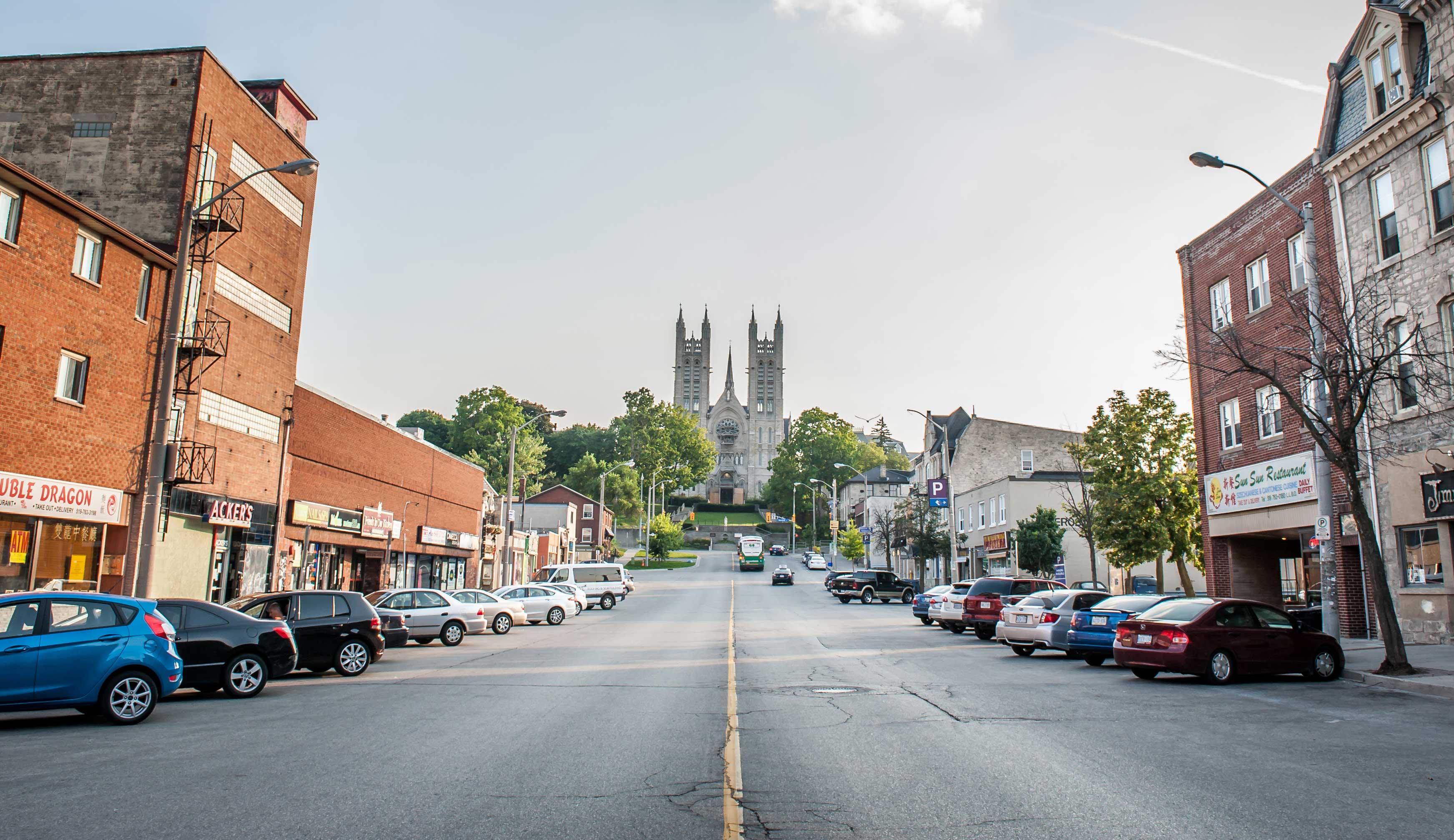 With its close proximity to Toronto, bustling arts and culture scene and small-town vibe, Guelph has become one of the most sought after places to live. And with new communities like The Metalworks by Fusion Homes nearby, it's never been a better time to live in the downtown area.
Whether you already live downtown, are planning a move or just stopping by for a visit, here are the best things to do in downtown Guelph.
1) Take in Some History at the Guelph Civic Museum
The Guelph Civic Museum is housed in a beautiful sandstone building that dates back to 1854. This former convent was beautifully renovated and restored in 2012, and is now home to a LEED-certified museum with exhibitions, programs and special events for the entire family. Learn about the history of the city, and take advantage of the free admission between 5pm and 9pm on the fourth Friday of every month.
2) Get a Pint at the Wooly
The Woolwich Arrow – known locally as the Wooly – is much more than a favourite neighbourhood pub. The Wooly is also a microbrewery, serving up delicious, gourmet pub fare that pairs perfectly with its house brews. Its central location makes it the perfect spot for a quick pint or a full family meal.
3) Catch a Movie and a Book at the Bookshelf
The Bookshelf is a downtown Guelph institution. The bookstore-cinema-cafe-music venue has been central to the Guelph community for over forty years, and visitors could spend hours there. Browse their wide selection of books, magazines and newspapers in the bookstore, grab lunch or a coffee at the cafe next door, and catch an independent movie in the cinema upstairs.
4) Get a View from the Church of Our Lady
The Basilica of Our Lady Immaculate is an imposing feature. It's a sight to behold in itself, with beautiful stained glass windows and Gothic Revival-style architecture, but walking up the steps to the front of the church also provides amazing views of the city of Guelph. On a clear day, not only can you see the downtown core, but all the way to the University of Guelph and even the edge of the south end of the city.
5) Get Cultured at the Art Centre
If you drive up Gordon Street from the downtown core, you'll find the Macdonald Stewart Art Centre – now known as the Art Gallery of Guelph. This public art gallery is home to the Sculpture Park – the biggest contemporary outdoor art collection in Canada. Inside, the gallery offers regular special exhibitions showcasing some of the best local, Canadian and international contemporary artists.
Living near downtown Guelph gives you access to these awesome attractions – and more – year-round. The Metalworks is proud to open the doors to its new distillery, stylish eatery and tasting room in 2018, giving you even more fantastic chances to get out and enjoy all that downtown Guelph has to offer.